- A 25-year-old Nigerian identified as Prince Jerry has allegedly ended his own life
- According to a Facebook user, Mark Findlay, the young man took his life after he was denied residency in Italy
- Jerry was said to have jumped under a moving train on January 28 in Tortona, Genoa, Italy
A Facebook user identified as Mark Findlay has shared heart-breaking details of the passing of a 25-year-old Nigerian man known as Prince Jerry. According to him, Jerry ended his own life after being denied residency for humanitarian purposes in Italy.
The young man was said to have jumped under a moving train in Tortona, Genoa, Italy on January 28. He reportedly died on the spot and is to be buried on Friday, January 1.
The head of association migrants, Monsignor Giacomo Martino, who is in charge of the group that helps migrants in the port-city shared the sad news in a chat group before it was shared on social media.
Friends of the deceased have taken to social media to mourn his untimely death and the sad circumstances surrounding the death of the promising young man who aspired to live for something greater than himself.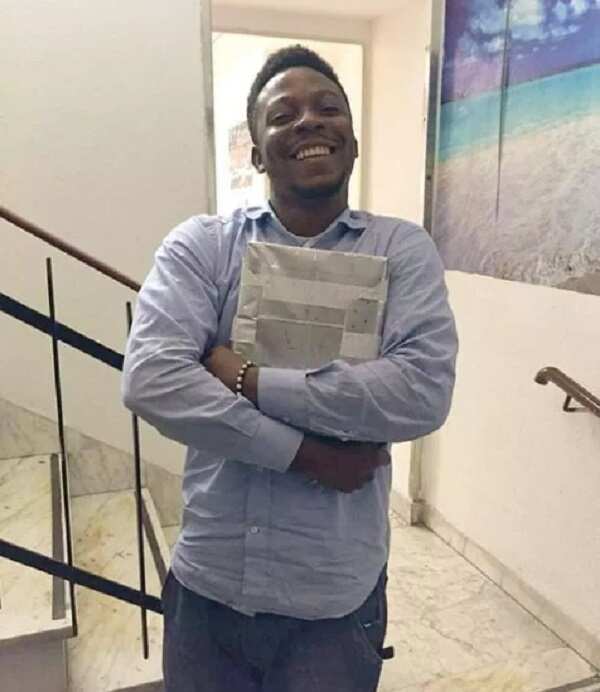 Prince Jerry allegedly ended his own life in Italy (Picture/Facebook)
Source: Facebook
READ ALSO:
Stella Damasus weighs in on Jussie Smollett's saga, threatens to block trolls afterwards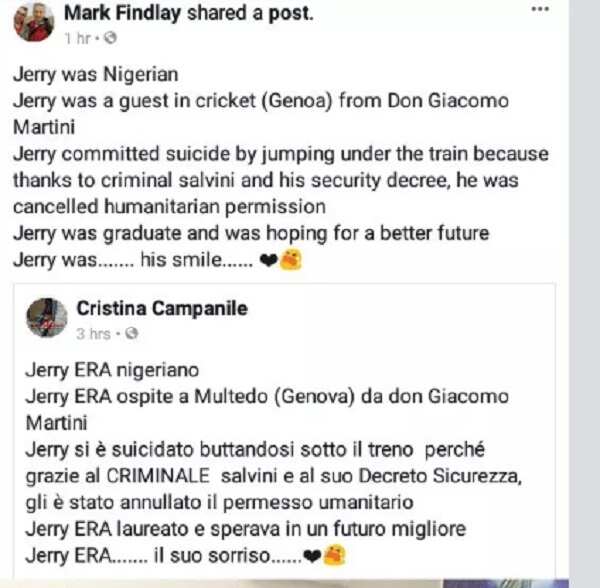 Friends mourn Prince Jerry on Facebook (Picture/Facebook)
Source: Facebook
May his soul rest in peace.