This is a great week for sneakers. Our favorite shoe of the year, A-COLD-WALL's Air Force 1 with Nike, is finally dropping in limited numbers at a London pop-up. And speaking of limited Air Force 1s, John Geiger is back with his "Misplaced Checks" series. The Jordan 32 pops off in the famous black and red, while Adidas debuts a new winter-ready sneaker. Plus, LeBron is truly back in play with his 15th shoe, Doc Brown is back with his film-famous kicks, and a whole lot more.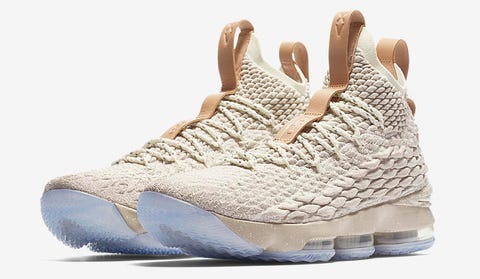 SHOP
$185, nike.com
It's been a of couple years since LeBron James' signature sneakers with Nike have had real street appeal, but with the 15, it's like old times again. The knit upper is a veritable study in texture, playing off the appeal of sock-like runners but with the heft of a LeBron shoe. The Ghost colorway is neutral and uses vachetta tan accents with an icy outsole. These are completely sold out in most places—but nab yourself a pair if you can.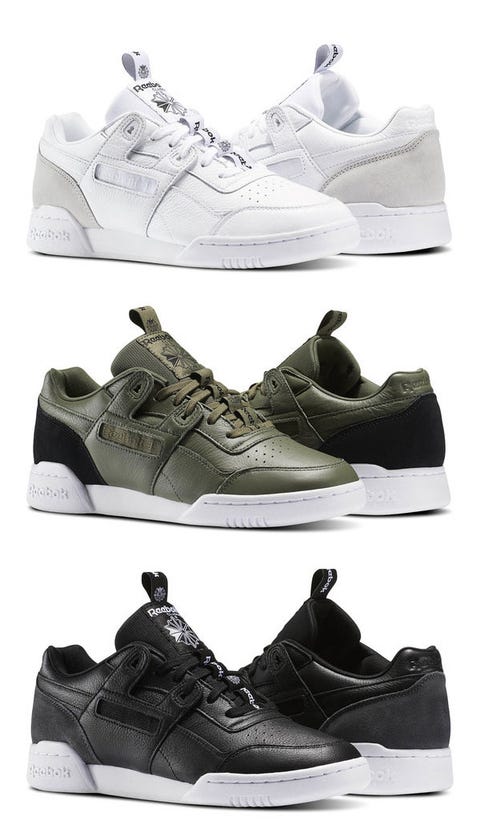 SHOP
$85, reebok.com
It came as a surprise to many that Gucci Mane was the latest artist to join in the sneaker world as an endorser, pairing up with Reebok. In his first campaign, he rocked the Workout Plus IT, a new take on the classic shoe that twists and turns a familiar silhouette into something a little bit updated. A taller tongue, hits of suede, and a branded ribbon running up the center makes for a shoe that feels like the original but has a totally new life to it.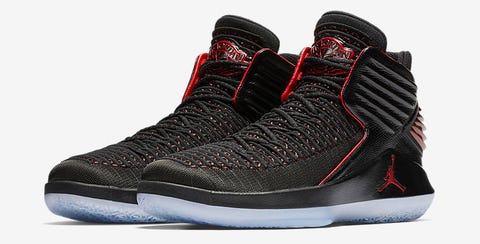 SHOP
$185, nike.com
Jordan Brand officially launched the latest game shoe, the 32, in an all-red colorway, celebrating the provenance and inspiration for the sneaker—but we'd like to think that this weekend's Banned-inspired colorway is the real kick-off. Using the black-and-red color scheme made famous by Michael Jordan's dress code-breaking style, the 32 finally joins the ranks of the rest. No Jordan sneaker is official until it gets the black and red. Plus it's the most technologically advanced basketball shoe on market. It's a little bit of history and a lot of play.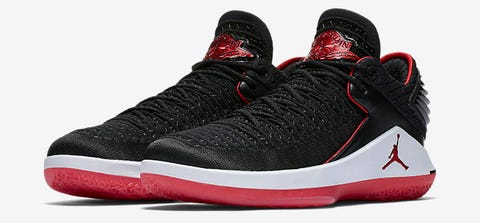 SHOP $160, nike.com
If the 32 is a little too tall for your tastes, Air Jordan also launched a Low version of the 32. It's the first time the brand did both at the same time, and this week they both got the same black-and-red treatment. The execution is slightly different on the low, with a red outsole and white midsole, a clear reference to the wildly popular Jordan XI. These will wear just as well off court as on.


Nike Air Foamposite Pro "Metallic Gold"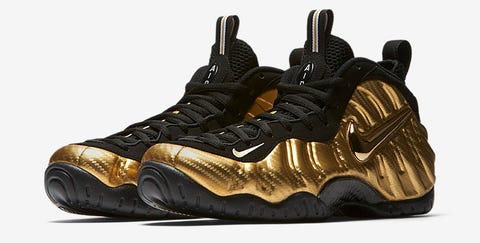 SHOP $230, nike.com
You already know we love Foamposites. The sneaker—made famous by Penny Hardaway, and locked into the cultural discourse a generation later—is bold in its audacious sculptural footprint and no less aggressive in its colorways. This week's take is Metallic Gold with added texture in a carbon fiber treatment. The almost mirror-like swoosh is certain to break some necks, while the heavy gold upper is broken up by black, and a few small hits of white. These are definitely geared towards a younger audience, but if they're calling your name we know there's a perfect time to pull them off.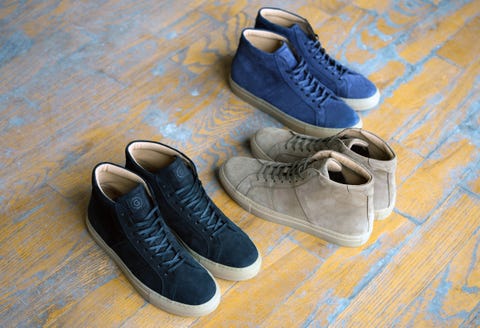 SHOP $199, greats.com
Greats is the go-to brand for high-end sneakers that fit into any closet, any setting, and almost any budget. The Royale is our favorite model, and the higher version is the perfect sneaker to transition from summer to fall. This year, Greats is debuting its fall collection with a trio of nubuck uppers in Nero, Taupe, and Cadet. The timeless look of these shoes is locked in with gum soles, a sneaker detail that never goes out of style. Plus, you can't go wrong with Italian craftsmanship at this price.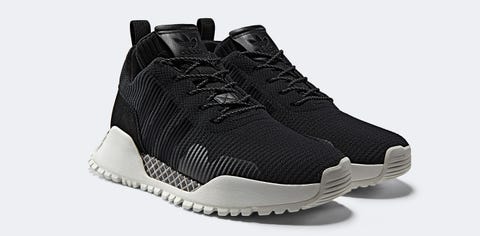 SHOP $160, adidas.com
We don't want to admit it, so we'll leave it to Adidas: Winter is right around the corner. The Three Stripes' new AF 1.4 PK is a winter-optimized shoe for the days you have to fight the snow and ice in a pair of dope sneakers. A minimally constructed upper is bumped up to the next level with fused stripes and panelling, while a rugged sole brings in added textures and color variation. The 1.4 also releases with a much higher version, but we think this lower sneaker is right on target for most fans.


Nike Air Force 1 Hi & Low "Misplaced Checks 2.0"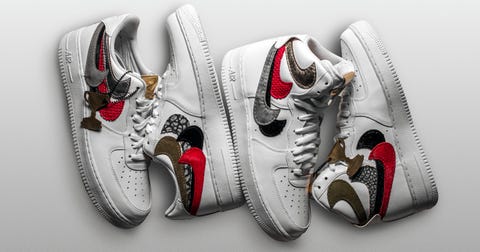 $500-550,
John Geiger is back at it with a new version of his "Misplaced Checks." The series originally started in early 2015 with the same white version that's dropping this weekend. They first came out in a high (like what you'll see this week) but John and collaborator the Shoe Surgeon are also offering a low top. It's a unique take on an iconic sneaker, constructed by hand and with care. You know you're getting what you pay for.


Nike x A-COLD-WALL Air Force 1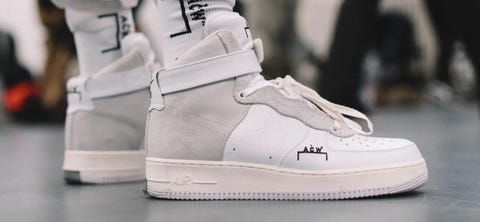 SHOP NIKE Price TBA
As a point of personal privilege: This is the best shoe of the year. We saw these kicks a few seasons ago when A-COLD-WALL walked them down the runway, but we were told they weren't going to release to the public. Now they are. Super limited numbers will be available only at a London based pop-up shop, so don't get your hopes up (we haven't). This sneaker is truly a cultural masterpiece—trust us. This is something special.