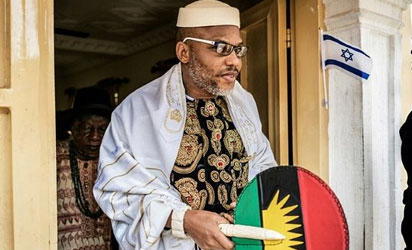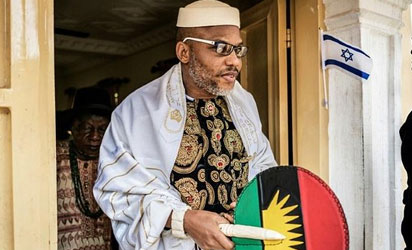 Federal Government has the right to revoke Kanu's bail for flouting the bail conditions. However, they should soft pedal, knowing that the issues of Biafra is like a time bomb in ourcountry. I suggest it should use diplomacy.
Mr Ifeanyi Uzendu, Entrepreneur
The way Federal Government and the Northerners are fighting the leader of IPOB, Nnamdi Kanu, is so funny. If they fight Boko Haram in such way, Nigeria would have been a terror-free country.
Miss Chinasa Ukogu, Musician
One thing is clear, Nigerians should not encourage flouting bail condition because it will certainly lead to disregard to law and our courts. This is the attitude Nnamdi Kanu is displaying which should not be the order of the day.
Miss Oluchi Nwaihesie, Teacher
Arresting him will not stop the agitations instead it will get worse. The only alternative is lead with God's wisdom. So, Kanu's last arrest did not teach the government any lesson? He now controls millions of radicalised youths in the eastern region.
Mrs Morayo Simeon,Businesswoman
It is only in Nigeria that misfits are treated with kid gloves. Those disturbing the peaceful existence of this country should be prosecuted and jailed to serve as deterrent to others. No individual is greater than the state.
Miss Walter Promise, Communicator
Militants that destroyed oil installations got amnesty. Kanu that spreads hate speech and breached his bail conditions is threatening the Government. Arewa youths are left untouched. Something has to be done.