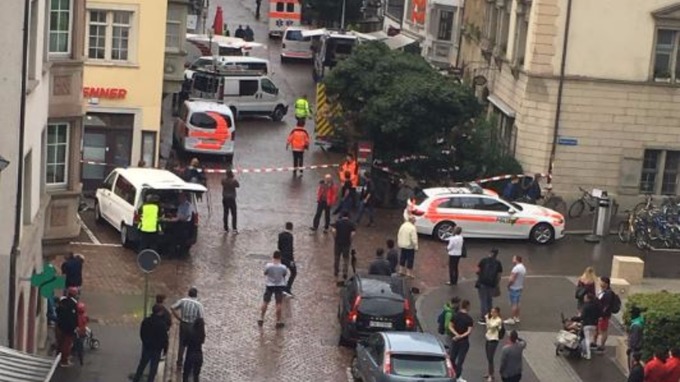 The scene of the attack Credit: Twitter/@s_j_kummer
At least five people have been injured in an attack in Switzerland.
Two people are in a serious condition, Swiss police confirmed, following an attack in the Swiss town of Schaffhausen.
The attacker, who remains at large, is believed to have used a chainsaw, unconfirmed reports say.
Swiss Police spokeswoman Cindy Beer said police were alerted at 10.39am to the incident.
She said: "We can't say exactly what happened at this point. We just know that a person wounded several people."
Ms Beer said police cannot say with certainty what implement the man used.
Schaffhausen is a medieval old town located near the Swiss border with Germany.